mishra raga
Hindustani Classical Music
North Indian Classical Music
Better known as raga, Rod plays Hindustani classical music accompanied by the gifted tabla player, Abbas Janmohamed, in the traditional Hindustani style.
Together they present North Indian raga music with a fresh, exciting and highly entertaining approach that still preserves the integrity and authenticity of this centuries-old tradition. Using an innovative new marimba for raga of Rod's own design (that allows him to play seated on the floor), paired with the traditional tabla drums, they harness the great rhythmic potential of Indian music while maintaining it's flowing lyricism.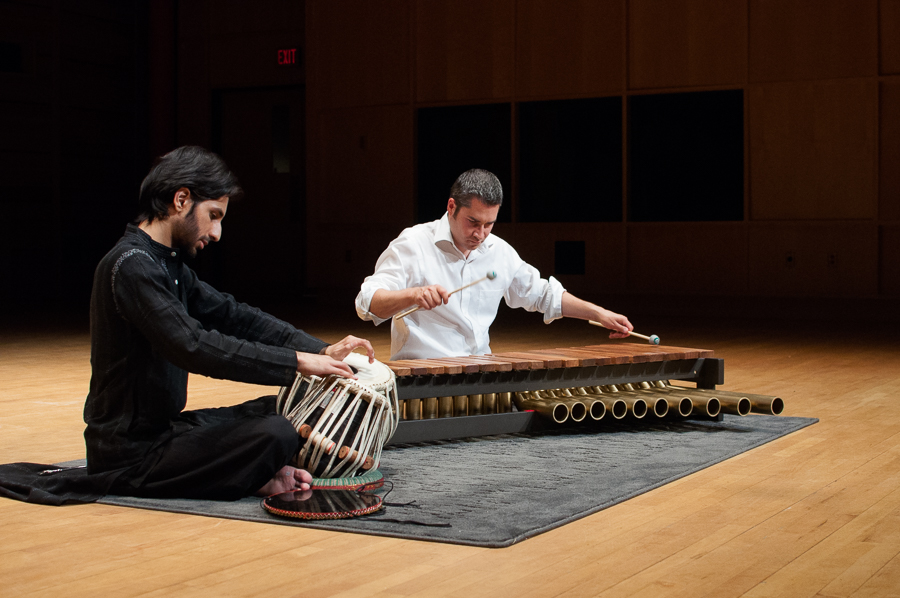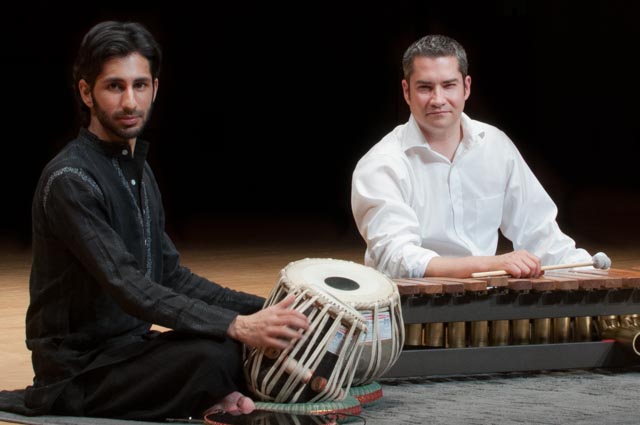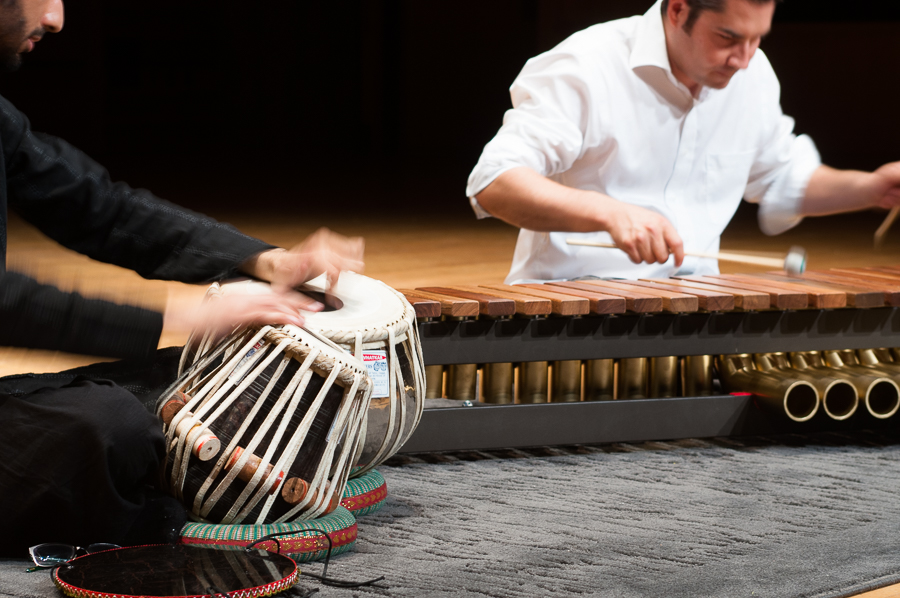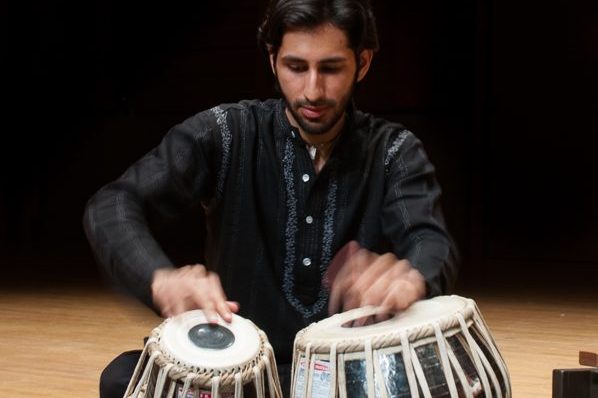 "Musically stunning…Rod and Abbas are captivating players, drawing an audience in and engaging them from beginning to end as they share their excitement and joy of this improvised music."
LANGLEY TIMES

Truly Unique
There isn't another artist or group presenting raga in quite the same way anywhere.
From their fresh stylistic approach to the one-of-a-kind marimba Rod has created, this is Indian classical music that respects the tradition yet redesigns the experience.
Music That Delights Western Classical Music Lovers
Both Indian and Western classical are similar in sensibility, artistic refinement, intellectual elevation and emotional passion.
Rod and Abbas' repertoire ranges from serious classical ragas to light classical music, romantic pieces, devotional songs and folk songs.
Live in Concert
Two excerpts of a performance of Raag Hamsadhwani, an uplifting, evening raga.
As is the tradition, this music is largely improvised
but these good friends astonish audiences with their ability to communicate with each other fluently through their instruments, creating music spontaneously on stage, the fruit of a vigorous and intense melodic and rhythmic conversation. Ranging from intimately delicate to rhythmically explosive, their music takes audiences on a journey exploring every emotional nuance of each raga they present. Their concerts are also informative, as engaging discussions about the tradition, the inner structure of raga music, and their instruments are dispersed throughout the concert.
Rod Thomas Squance is quickly gaining recognition as one of Canada's most exciting musicians. A stunning soloist, Rod captivates audiences with his perfect blend of compelling musicianship, sparkling technique, and exotic sound. Rod is very active as a soloist and freelance percussionist in chamber, orchestral, jazz and world music settings.
See complete bios in the Raga Media Kit page.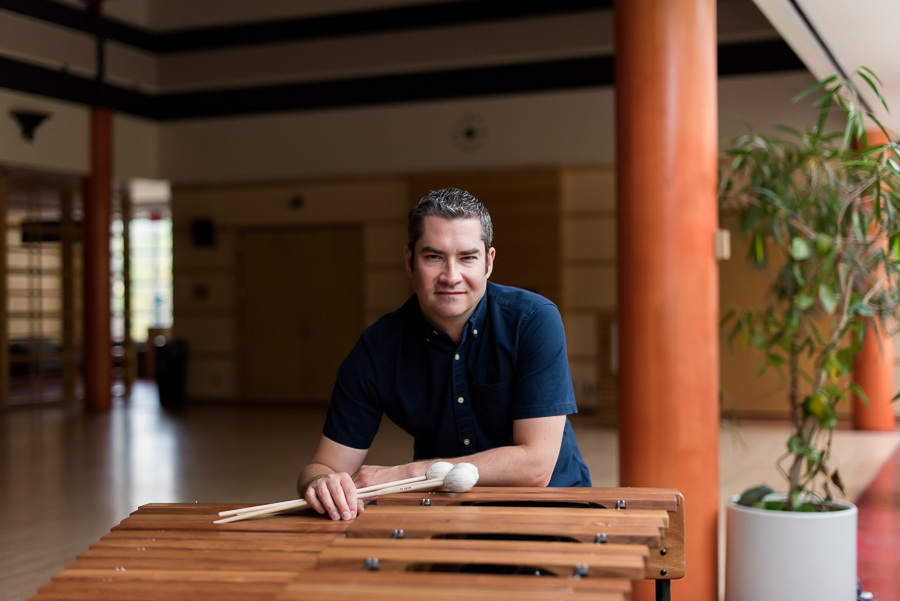 Abbas Janmohamed began learning tabla at the age of nine, and soon developed an appreciation for its vast classical and solo repertoire. True to his multicultural heritage, Abbas embraces innovative cross-cultural collaborations, but he also places great emphasis on preserving the integrity and authenticity of this classical Indian percussion.
See complete bios in the Raga Media Kit page.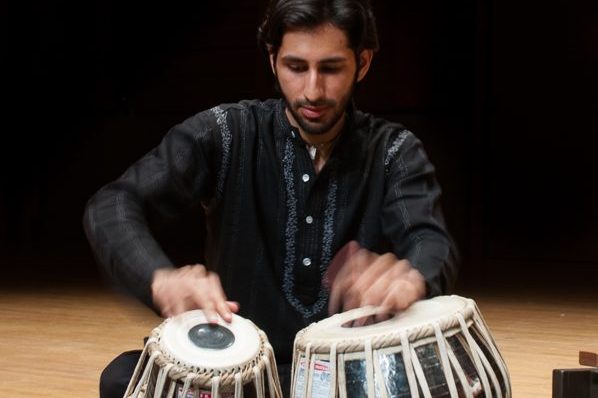 This is Indian classical music that respects the tradition yet redesigns the experience.
Recordings
Raag Durga  (2015)
Rod's first album of North Indian, Hindustani classical music played on the marimba and accompanied on the tabla by Abbas Janmohamed. The main feature of the recording is a substantial performance of Raag Durga, followed by a beautifully delicate interpretation of the bhajan Vaishnava Jana To, known to be Mahatma Gandhi's favourite Hindu devotional song.

Live In Concert: Ragas Kirwani & Hamsadhwani  (2016)
A live recording of North Indian, Hindustani classical music with Rod on the marimba accompanied by Abbas Janmohamed on the tabla. This is Rod and Abbas doing what they love most, performing in concert, bringing the audience along on a journey through the mystical regions of magical ragas, in this case the serious raag Kirwani and the beautiful raag Hamsadhwani.
Contact
Please send me a message, I'd love to hear from you. Click on the button below to go to the contact page where you can send me a message.